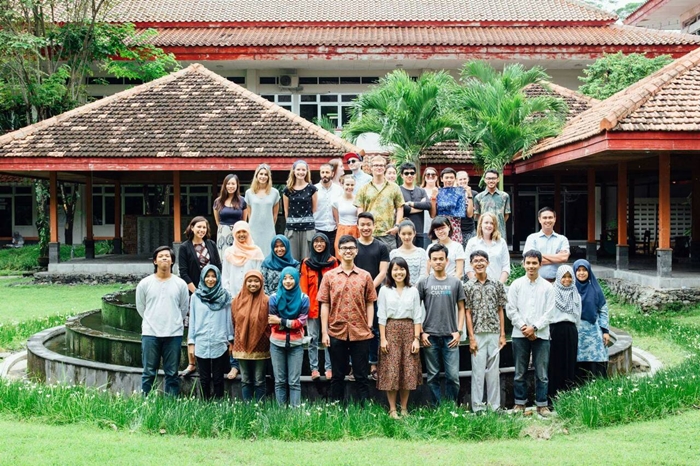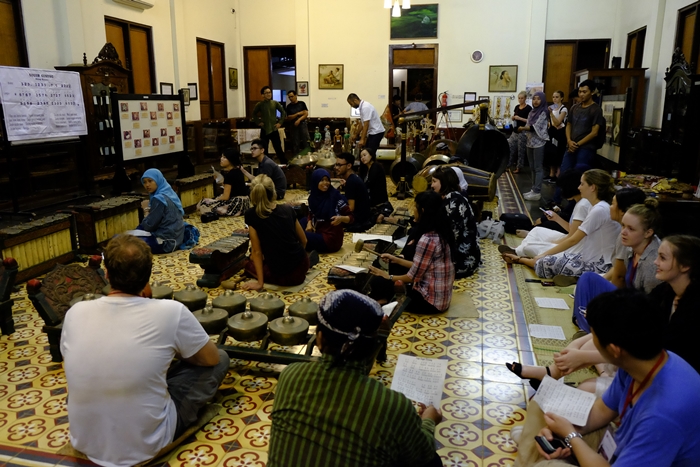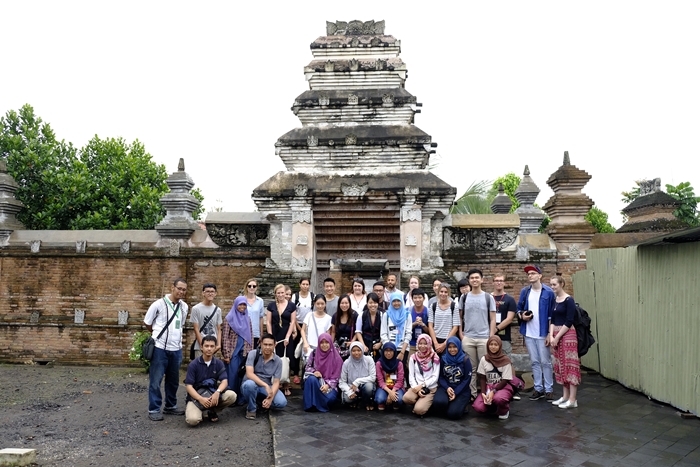 UGM [ARCH+ART]
Arch+Art Summer Course 2017 was a 10 day-course held by Architecture Study Programme UGM in the semester break to support the ability of students, which focuses on enriching participant's architectural vocabularies associated with aesthetics, art, and function. Therefore in 2017, summer course had a theme related to art and culture. The programs included several excursion and art workshop as well as meeting notable artists and architects in various places around Yogyakarta area.
UGM – SYDNEY UNIVERSITY [BAMBOO EXPLORACTION]
Considering bamboo as a eco-friendly alternative material, Bamboo Notion, Sydney University and UGM held a bamboo workshop together as an intraculicullar academic activity.
Workshop held in a Summer School program that include Excursion Study to Bali and Hands-On Workshop in Yogya about bamboo design and construction. In 2 weeks (June 30 –  Juli 13, 2014) about 70 students of Sydney University  UGM designed a functional bamboo installation together as a lab material for UGM.
UGM – ADELAIDE UNIVERSITY [BIO – REGIONAL APPROACH TO ARCHITECTURE]
In July 2014, students from Adelaide University and UGM Architecture held a collaboration studio themed "Bio Regional Appropach to Architecture". In the first week, the activity began with excursion study to some places in Yogya. Next days were filled with group discussioon and designing tourist information center.
UGM – RMIT UNIVERSITY [COMMUNITY FACILITY DESIGN IN PUTON TOURISM VILLAGE]
This joint-studio program of UGM and MRIT in November 2015 make Puton Village in Bantul, Yogyakarta as the object. After 2006 earthquake, the villagers of Puton began to redefine their neighborhood.
Watu Ngelak became an iconic site of the village. The villagers wanted to develop it to be a museum to commemorate the earthquake disasters that occured years ago. The Participants were asked to design the Watu Ngelak site, with considering the character ad potency of Puton Village.
UGM – SYDNEY UNIVERSITY [SSEAC CULTURAL INDUSTRY FIELD SCHOOL]
15 Students of UGM Architecture and 19 students from Sydney University from many majorings gathered 'round in Yogyakarta, February 2016. This program were sponsored by Sydney South-East Asia Center that facilitates people who wants to learn more about south-east asia countries.
In 2 weeks, participants went to the lecture and excursion together in order to learn about cultural industry in Yogyakarta. Then, every group did a further research about it.
UGM – UNIVERSITI SAINS MALAYSIA, Architecture Department
In February 2016, all third-year students of USM Architecture along with 20 students from UGM Architecture visited Kotagede, collecting sketch and photographed the architecture and social life of Kotagede. Then the work were presented and discussed together. This short visitation are closed with an official invitation from USM to come to Penang, Malaysia, to attend their national architecture student  workshop event, Matra28.