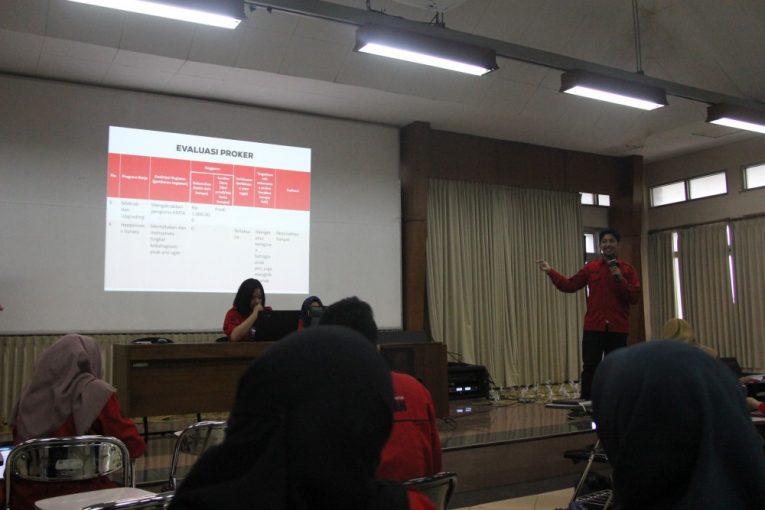 On Saturday (01/12/18) KMTA Wiswakharman held an End-of-Year Evaluation/Evaluasi Akhir Tahun (EAT) of Astha Brata Cabinet. This event was held for evaluating PH and the eight divisions' performance, their achievements and also obstacles. EAT was started at 09:30 (scheduled 08:00) in K1 Room, Architecture and Planning Department, UGM.
EAT was began with an evaluation by PH: Chairman (Monika Listania), Vice Chairman (Fadiel Abdan), Secretary (Hanifah Nur) and Treasury (Faatihah Cahaya). After PH, evaluation continued by the other eight divisions:
PSDM (Human Resources Development)
KI (Internal Prosperity)
Advosima (Advocacy and Community Social)
Asdek (Assets and Decoration)
Humas (Public Relations)
Media
Wirausaha (Entrepreneur)
MIKAT (Interest and Talents)
Then, PH and coordinators of each division started Q&A session. All of KMTA members were also welcome to criticize or give some advices.
The evaluation of each division ended at 15:00, continued by formulating Rencana Anggran Dasar dan Anggaran Rumah Tangga (AD-ART) KMTA Wiswakharman to be used by the next cabinet. EAT was finished at 18:00 as scheduled, after planning AD-ART was completed.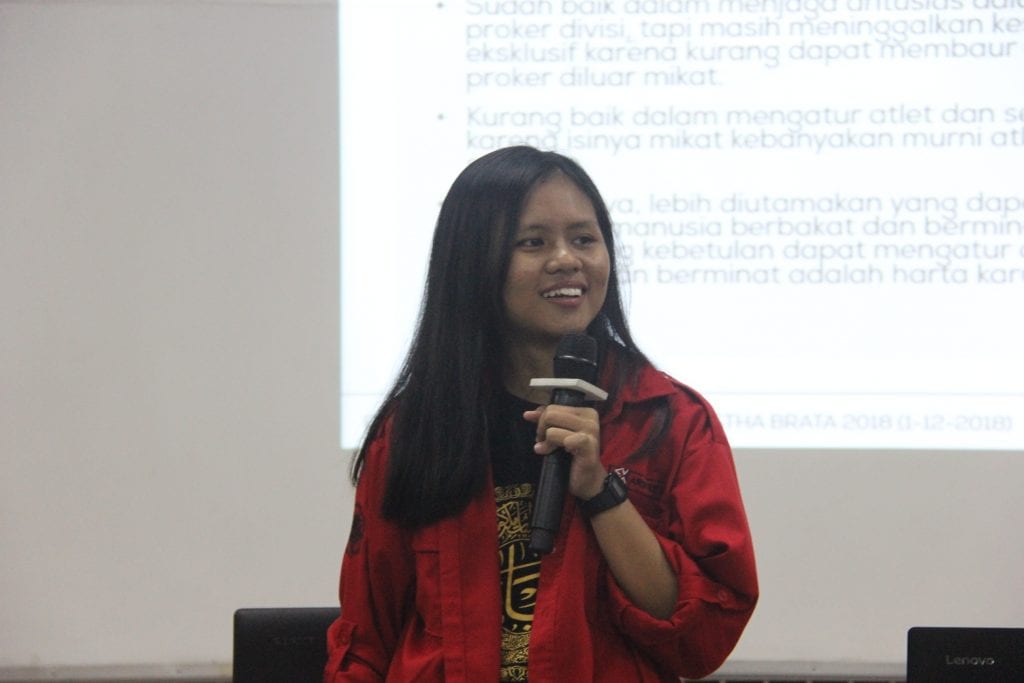 Chairman of KMTA, Monika Listania